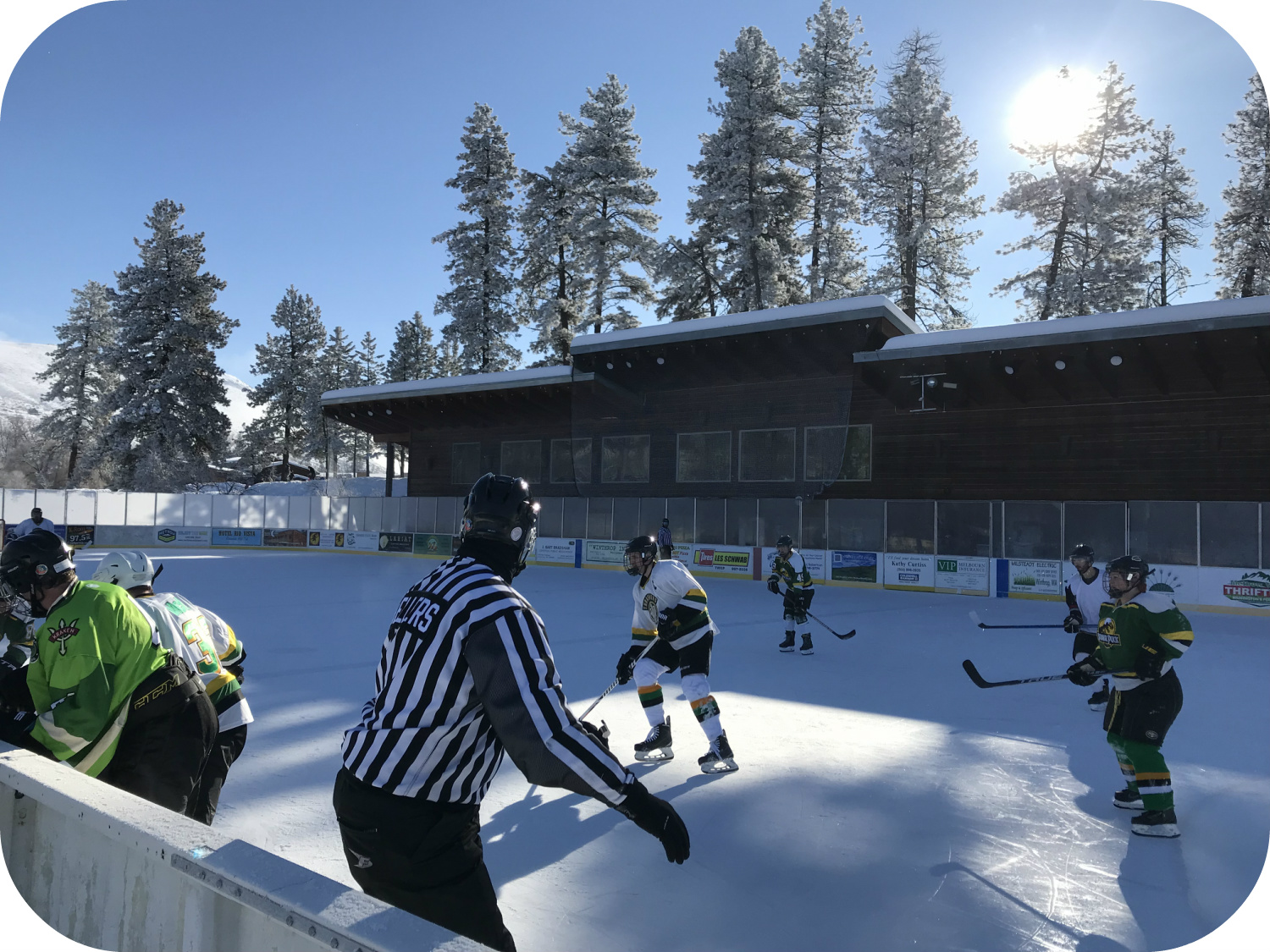 Welcome to The Great Puckaroo Roundup (TGPR), produced by the Greater Seattle Hockey League, and hosted at
Winthrop Rink
, Washington State's only outdoor rink. TGPR is an annual adult hockey tournament, at an outdoor rink in Winthrop, WA, intended to provide friendly, fun and competitive games for team skill levels ranging from B to E.
Registration for all three tournament dates will open on Monday, August 26, 2019 at 9:00am.
Priority will be given to returning teams first, with wait listed teams being accepted as space permits and according to team suitability to ensure the best overall parity. All players participating in any of the three tournaments must have their 2019-20 season USA Hockey confirmation number, and must create an account with GSHL and join their respective team(s).
2020-2021 SEASON INFORMATION COMING SOON
Tournament #1
Dates: To be announced.
Information forthcoming.
Tournament #2
Dates: To be announced.
Information forthcoming.
Tournament #3
Tournament overview & highlights
All NEW teams must CALL Andy Cole at (206) 255-6739 upon registering to assess the overall team skill and division placement.
Both The Great Puckaroo Roundup & the Greater Seattle Hockey League are sanctioned by USA Hockey and thus USA Hockey's Official Rules of Ice Hockey are always in effect. Additional guidelines & rules apply and are communicated to all players prior to the tournament.
The schedule for each tournament is typically released the Monday prior to the tournament start.

All teams in the tournament are guaranteed 3 games + 1 championship (1st/2nd)

or 1 consolation (3rd/4th) game (4 games total/max).
All players are strongly encouraged to arrive on Thursday. Pass conditions vary and players who don't leave until Friday risk missing one or both games on Friday if there are unexpected pass/road closures or delays.
Please check all pass driving conditions, including SR 20 - North Cascade Highway and Snoqualmie Pass for the latest driving updates.
For the November & December tournaments, games may begin as early as ~8:30am on Friday.
All tournaments conclude Sunday, early afternoon, and vary by division.
In the spirit of keeping Winthrop Rink a family and kid-friendly environment, alcohol and beer are not permitted in Winthrop Rink or locker rooms. Please reserve consumption for nearby bars or places of lodging.

Video © 2020 NHL Seattle. All Rights Reserved.

Video © 2019 Nicholas Kocan. All Rights Reserved.
All Photographs © 2019 Brian Liesse Photography. All Rights Reserved.